The #CS_AIW White Paper (May 2023)
On May 11, 2023, in Madrid, the #CS_AIW cluster issued a #CS_AIW White Paper, where it reports not only on the clusters' achievements and lessons learned from their collaboration but also on recommendations.
The White Paper highlights the multiple relevant aspects of the cluster, explained in an accessible language including the benefits and challenges of collaboration, the technical barriers to development and adoption, user acceptance, and scientific, legal, and ethical aspects. Thus, it can be of great benefit to policymakers, international and national funding agencies, researchers, healthcare workers, patient representative organizations, individual EU citizens, and in general an audience interested in the exchange of ideas and a participatory research vision in AI for Well-being.
For further details, please see:
Interview with Professor Silvana Quaglini (March 2023)
Sanità e Benessere (an appendix to selected national Italian newspapers) published an interview with Professor Quaglini, who presented the CAPABLE project.
PDF version: sanitaebenessere.pdf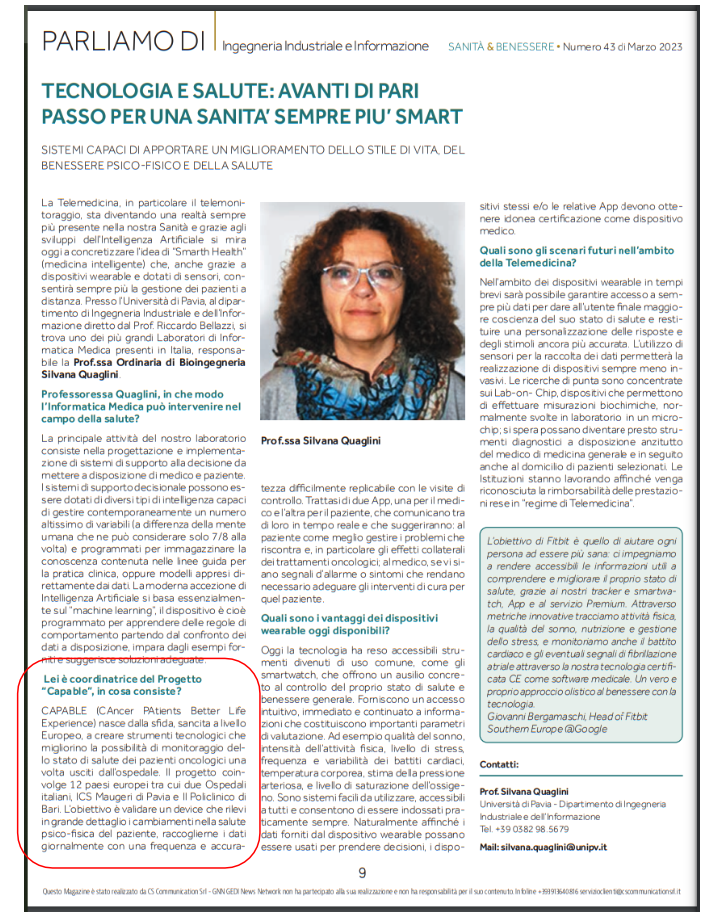 Alex Kogan at Digital Health Accelerator (November 2022)
The Jersualem Post (also Ynet and Maariv) published a note on the Digital Health Accelerator funded by Margalit Startup City Haifa. The event was attended by Alex Kogan (a member of the CAPABLE team) who discussed challenges faced by entrepreneurs who need to handle medical data.
Professor Mor Peleg at the ISERD Ceremony (May 2022)
University of Haifa Weekly Newsletter published a note on the traditional "hamsas" ceremony of ISERD – the Israeli director of European research and development, which took place at the Peres Center for Peace and Innovation with the participation of Minister of Innovation, Science and Technology Orit Farkash HaCohen and representatives of the European Union.
The ceremony was attended by the winners of the prestigious grants from academia and industry, including university researchers Prof. Mor Peleg (a partner in the CAPABLE project) and Dr. Ruthi Abliowicz, who spoke about her unique ERC project researching the origins of Yiddish theater in Europe, as part of a panel of winners and the Europe Desk team.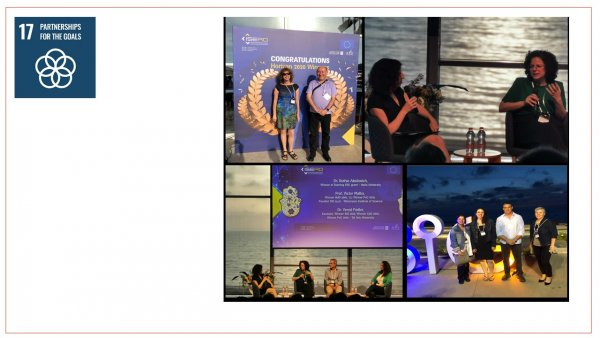 A Note on CAPABLE Project (February 2020)
Provincia Pavese published a short article describing the CAPABLE project.
PDF version: provincia-pavese.pdf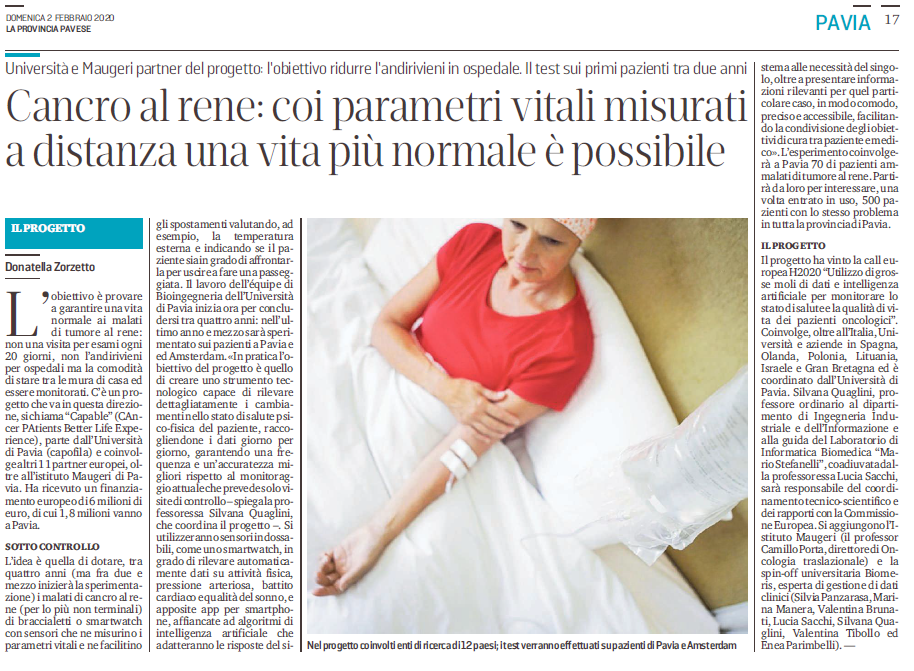 A Note on CAPABLE Project (January 2020)
University of Haifa Newsletter published an article (in German) describing the CAPABLE project. The article focuses on personalized medicine and ways of improving cancer patient's quality of life. It also mentions some of the main cores of the CAPABLE project: coaching systems, data analysis and artificial inteligence.
PDF version: university-of-haifa-newsletter-capable.pdf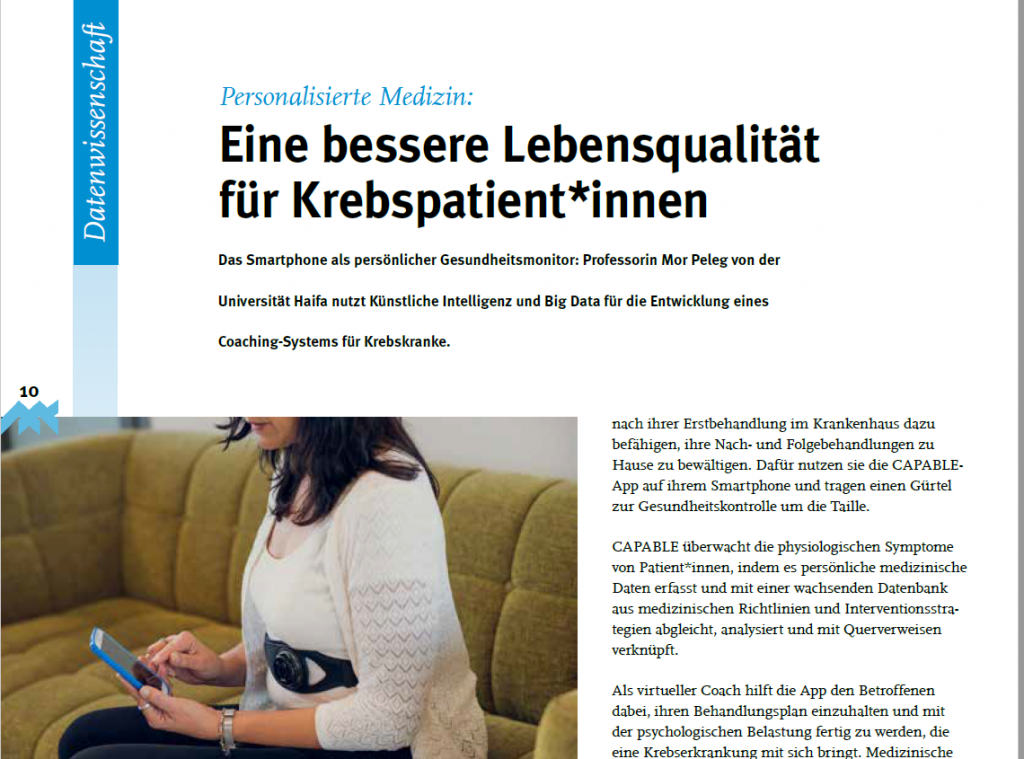 A Note on CAPABLE Project (November 2019)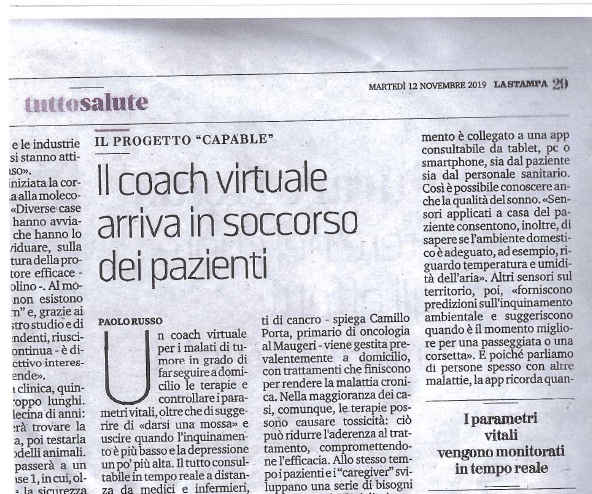 Other Dissemination Materials